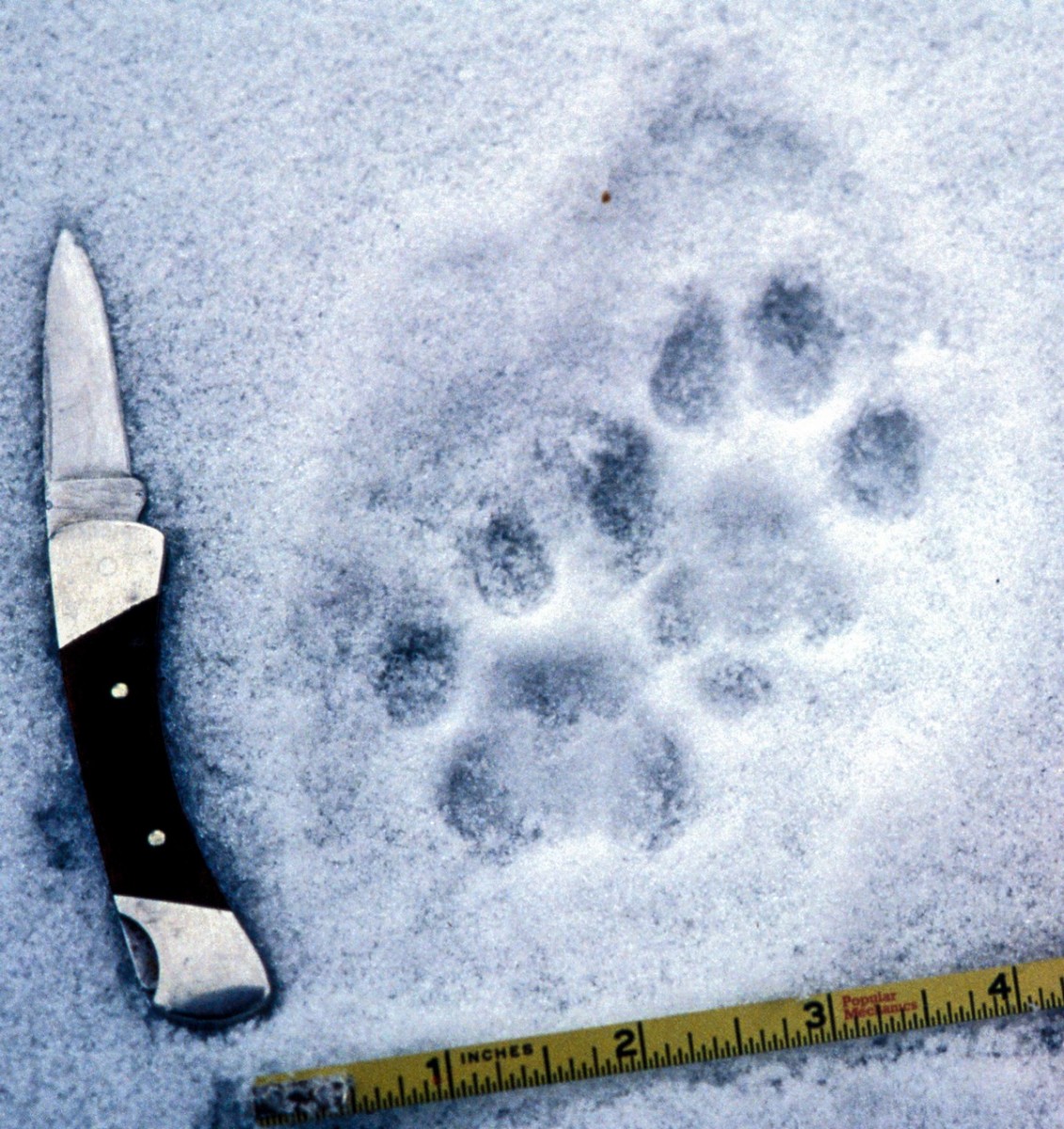 Keeping Track® teams consist of volunteers who've completed a multi-day field training course with additional classroom time. With the exception of November and the summer months, the course occurs over a six- to nine-month period, which averages one class per month.
Training focuses on mammals that are key indicators of ecological health in your region. For example, in the northeastern North America you might learn how to identify signs of moose and fisher, among other species. In the southwestern U.S., the list might include cougar.
Keeping Track team members learn about:
Detecting, interpreting and documenting the tracks and other signs of agreed-upon focal species for your region
Tracks and sign of additional species that may be confused with those of the focal species
Conservation biology as it relates to data collection and resulting land protection
Forest ecology and plant identification as they relate to mammal uses of habitat
"Search imaging" – Sue Morse's technique for looking in predictable locations for scent-making signs of each species
Setting up and running monitoring teams
Scientific data protocols.
When training is complete, your team will develop a plan to monitor habitat according to local conditions and needs. Many teams establish "transects" through local habitat -- set routes they walk in all seasons to discover and document signs of the animals they're monitoring. Other teams choose to follow different protocols such as monitoring roadway crossing points or conducting intensive surveys of a section of habitat at a particular time. The data bases your team produces can be invaluable in enabling your community to understand how key species are using the area and what needs to be done to sustain -- if not enhance -- that use.
Please note: We do not teach tracking per se. For example, the course does not cover interpreting the subtleties of track impressions, aging tracks, identifying all native bird and mammal tracks and sign, or tracking animals with the purpose of stalking them or seeing them. What we do cover is what you need to know and do to document and -- hopefully -- continue the use of certain areas by certain species known to be central to that area's ecological health. By doing that, you'll have an essential component to practical, effective wildlife conservation. Join or start a team today!
What's Required

Members of Keeping Track teams should be able to commit an average of at least one day a month to training and a subsequent monitoring program. You should also be able to spend as much as a full day outside, including during cold or otherwise inclement weather. You must also be able to hike up and down uneven terrain, though at a slow pace as you and your teammates search for wildlife tracks and other signs along your established route.
For this, you'll be rewarded with exciting, enriching experiences in the wild, a much greater appreciation for the vitality and wildlife dynamics of your surroundings, and the satisfaction that your are playing a critical role in turning the tide toward habitat protection and wildlife conservation. So take the plunge. Find out how to start or join a Keeping Track team today!