Home Page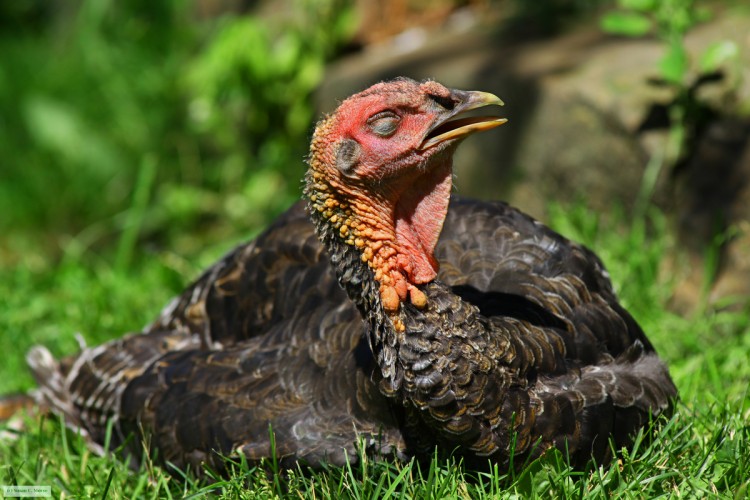 This is not the season to be caught napping!
Demand for the new edition of Sue Morse's WILDLIFE AND HABITATS is sure to be strong. If you're thinking of ordering gift copies for anyone on your list, now's the time to do it! Packed with over 300 pages of Sue's wildlife lore and photos, it's sure to be gobbled up any wildlife lover!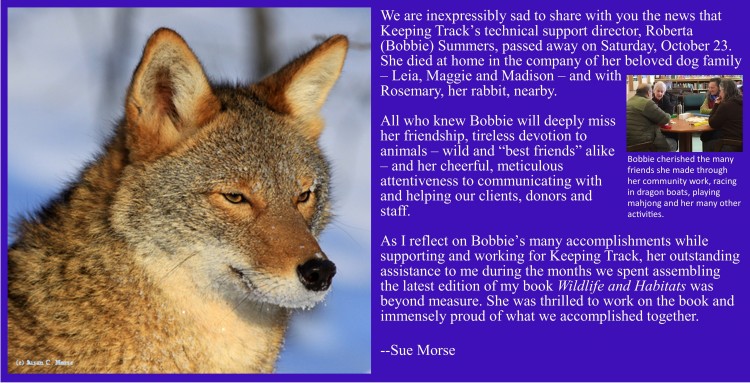 Bobbie Summers 1947-2021
Bobbie had a special love for coyotes. Though she is no longer with us her spirit lives on in the wild world she served so passionately.
There's still time to help - Thank You to those who have already provided support!
Please use the link below to help us catch up on our losses due to the pandemic, so we can continue working on behalf of wildlife everywhere.