Home Page
The Arctic is beautiful, and very vulnerable
Susan Morse has made many expeditions to regions of the North American arctic to do research and photography. She has seen many changes to the arctic because of climate change. Note that this picture shows ice that is very unstable and ill-suited for passage of caribou, polar bear and other northern species. Stay tuned to our "Upcoming Events" for more programs which will be posted soon, such as "Animals of the North: What does the Future Hold?"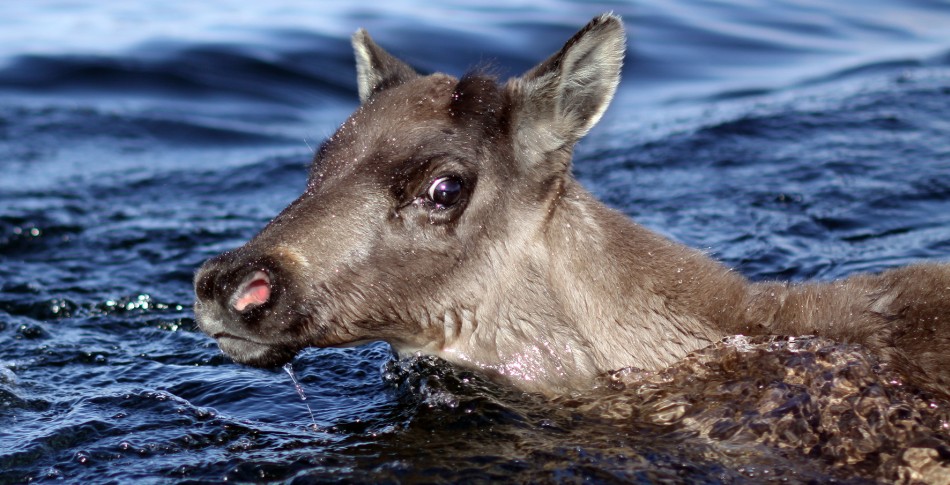 Help wildly expand habitat protection!
Please consider supporting Susan Morse's research on her book project that will serve as a comprehensive tool to be used by wildlife biologists, naturalists, land trust officials, students, and the general public across North America to conserve critical wildlife habitat.
Leap now and order our updated Wildlife and Habitats book for a holiday gift!
Holiday gift-giving is fast approaching! Any wildlife enthusiast will savor this updated and expanded compilation of Susan Morse's wildlife essays, originally published in Northern Woodlands magazine. Inside are 80 fully illustrated essays, including Susan's award-winning photos, with fascinating facts and anecdotes about 24 species; from beaver and black bear to wolves, woodchuck and scores in between.