Home Page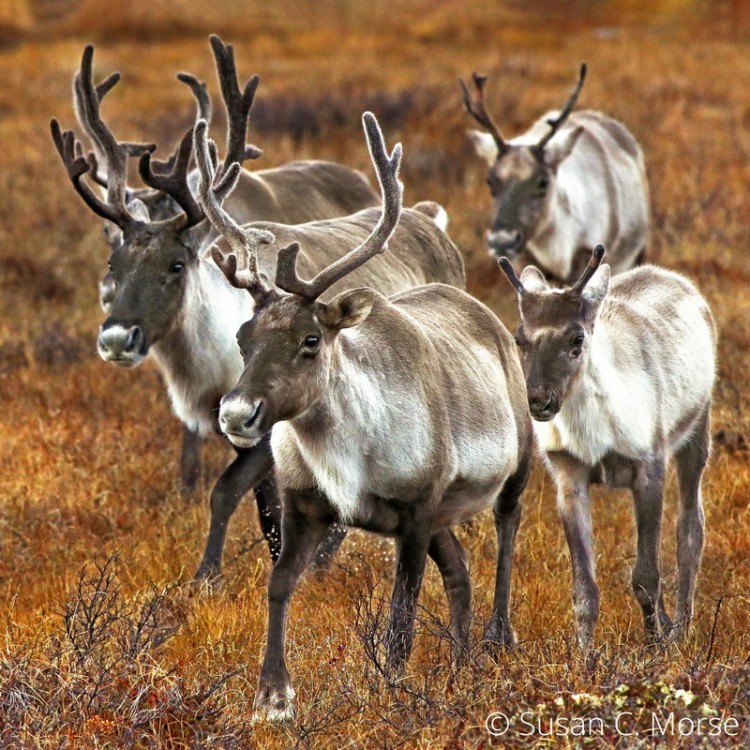 Care About Caribou?
For 15 years Sue Morse's patient endeavors in the Arctic have put her close not only to caribou but, as her photos also show, polar bears, musk oxen, Arctic foxes, ptarmigan, and wolves. On June 21, at 5:30 p.m. EDT, she'll host a webinar focusing on the significance of caribou in the vast wilderness they inhabit. Don't miss this opportunity to see her remarkable images of these animals, and hear first-hand the intimate knowledge and wisdom that only comes from decades of "boots on the tundra" field research. This is a by-donation event to benefit the Jericho (VT) Town Library. We encourage you to support this event by sending a contribution today to Jericho Town Library, PO Box 1055, Jericho, VT, 05465. Or contribute right now through Venmo: @jtl-donate, confirmation code 0012. Thank you!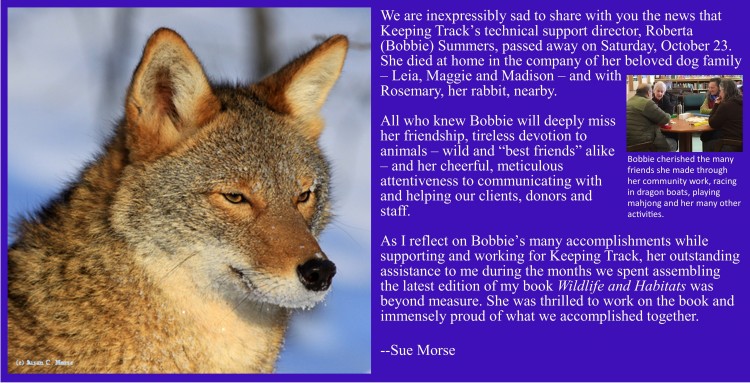 Bobbie Summers 1947-2021
Bobbie had a special love for coyotes. Though she is no longer with us her spirit lives on in the wild world she served so passionately.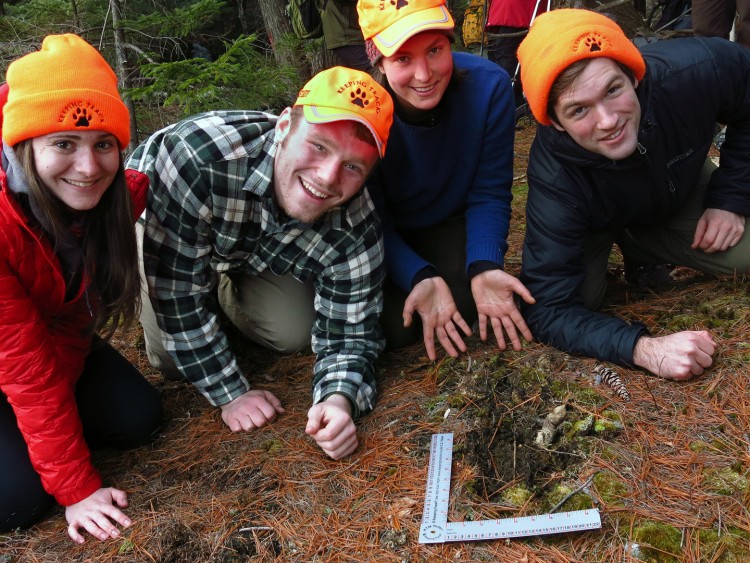 For Any Tracker, Nothing Rules Like a Tracking Ruler
Now back in stock! Lightweight, folding ruler, flexible ruler is ideal for identifying tracks by their measurement. Details of it and our other field-proven tacking aids at the link below. While you're there, check out the brand-new, expanded edition of Sue Morse's WILDLIFE AND HABITATS anthology.