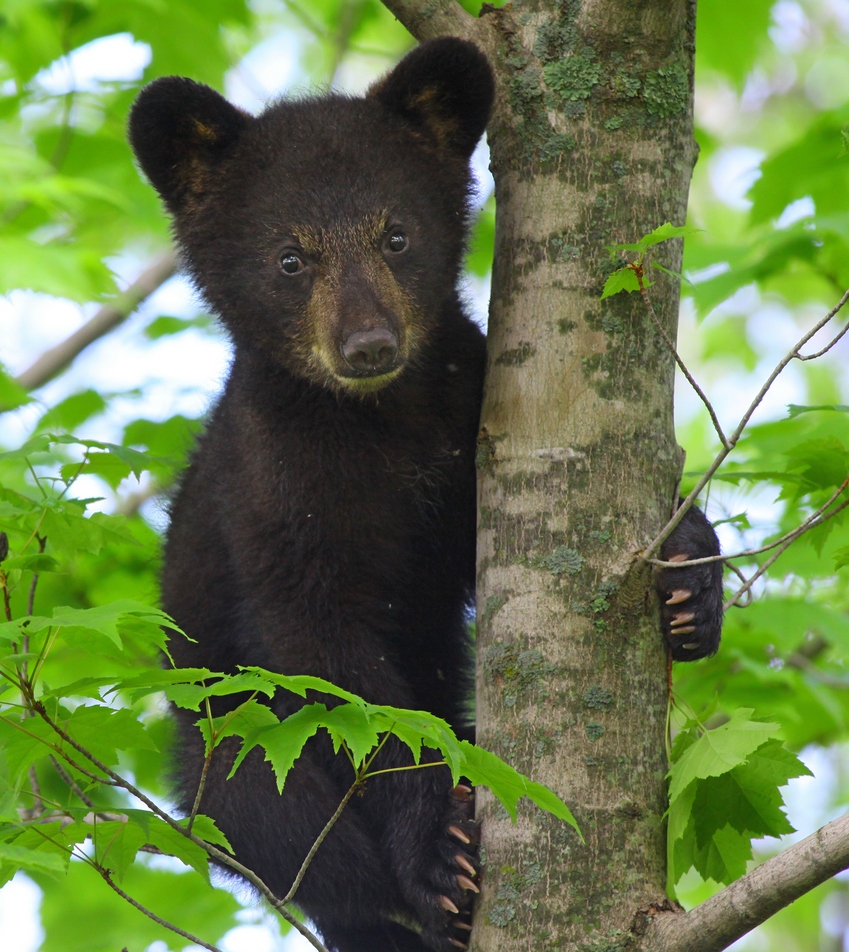 Keeping Track® was founded in 1994 by Sue Morse, a nationally known naturalist who saw the need for an organization that would train professional biologists, citizen scientist volunteers, land trust leaders and conservation planners to detect, record and monitor the status of wildlife and habitat in their communities.
Critical wildlife habitat is often unwittingly harmed, isolated or eliminated by development or careless resource extraction. Community members may fail to realize that an affected area serves as an important denning, feeding, wintering or travel area for one or more species, thus helping to conserve the whole region's ecological health and biodiversity.
Boots on the ground

To conserve key habitats, Keeping Track recognizes that more "boots on the ground" field research is essential. Teams trained by the non-profit organization monitor potential habitats and threatened regions, systematically searching for and recording evidence of use by "focal species" over multiple years. Field work is based on a scientifically based methodology centered on track and sign survey techniques.
Keeping Track trains groups of volunteers in establishing wildlife habitat monitoring programs in their towns or regions. The organization teaches people how to detect, identify, interpret and record the tracks and sign of certain target species. Training also covers conservation biology, identification of habitat types and considers the ill-effects of habitat fragmentation. The track and sign data produced by a Keeping Track program documents:
The presence of selected focal species, as well as threatened and endangered species
Repeated uses of specific areas that could lead to the identification and conservation of "core" or other critical habitat areas, preferred travel routes and/or travel corridors
Positive or negative changes in the status of wildlife populations inhabiting an area, and corresponding changes in habitat size and quality
The need for both immediate and long-term conservation planning.
Informed stewardship

Using this data, the teams enable citizens to make informed decisions about wildlife habitat stewardship. Agency officials, land trusts, regional planners and local boards use the information collected by Keeping Track teams to put limited conservation resources to their best use. To date, more than 40,000 acres of land in 12 states and Quebec have been conserved on the basis of evidence gathered by Keeping Track teams.
The efforts of Keeping Track teams also serve to build community by bringing together people from all backgrounds and perspectives through a shared interest in wildlife and environmental health. Field workshops, adult and youth training programs, and school and community presentations inspire not only Keeping Track volunteers but many other residents as well. Meanwhile, landowners benefit from documentation of their properties' conservation values as well as insights into how they can manage the land in order to better steward and improve the habitat it supports.
"Keeping Track has revealed so much of what I've been missing"

On an individual basis, Keeping Track training and monitoring provides participants with what has been described as a "new set of eyes" on wildlife activity in their local environment – often in their own backyards. "Keeping Track has revealed so much of what I've been missing in the fields and forests near my home," noted one enthusiastic monitoring team member. "That, in turn, has helped me make my kids, neighbors, friends and others appreciate the life that abounds around us as well as the need to nurture and sustain that as best we can."
Keeping Track and Sue Morse have been featured on National Public Radio's "Morning Edition" and in the following magazines: Adirondack Life, Amicus Journal, Animals, Audubon, Forest, Nature Conservancy, Orion Afield, Ranger Rick, Science and Children, Smithsonian, Sonorensis, Vermont, Vermont Life, Vermont Maturity, Vero Beach and Wild Earth. Keeping Track is featured in Hope's Horizon: Three Visions for Healing the American Land, by Chip Ward. Sue is the author and primary photographer for A Guide to Recognizing the Florida Panther, Its Tracks and Sign, published by Defenders of Wildlife-Florida. Her research and photography are featured in Kevin Hansen's book, Bobcat: Master of Survival, published by Oxford University Press. Sue is also the subject of the children's book The Woods Scientist, by Steven Swinburne. Another children's book, Bobcat: North America's Cat, is dedicated to Sue's work as a felid conservationist and showcases her photographs.
Articles About Keeping Track
Awards